Forklift Operator Training
---
We offer a unique approach to forklift operator training. Our training is compliant with Health and Safety, Worksafe, NZQA, Mito and Competenz.
We exceed the training requirements by sharing our years of experience in, on and under forklifts. Courses are run in our Bell Block training facility or we can do it on your site.
Book Your Training
Select an event & register your training below:
Forklift Speciality Services - New Plymouth | 31 Connett Road, Bell Block, New Plymouth, New Zealand
No event found!
Courses we offer
The Works
This covers everything needed for a new forklift operator:
F Endorsement NZQA 18496 v2
WorkSafe NZ Certification
Classroom and practical training
F Endorsement
Legally required to operate on-road
Worksafe NZ Certification
(OSH Certificate)
Worksafe NZ Certification Refresher
(OSH Certificate Refresher)
One on One
A great option for beginner operators through to the most experienced. We focus on safe operating practices, Health and Safety and understanding load handling.
We can also customise our training to suit specific customer requirements.
---
---
Venue information
Venue: Forklift Specialty Services driver training room.
31 Connett Road West, Bell block.
Please park up on the road.
The training room is located down the driveway which is on left hand side of the building. Please follow the blue marked lines on the right side of driveway down to the training room at the rear of building.
Ensure you stay in the blue marked zone for your safety as there be forklifts and other vehicles sharing the driveway.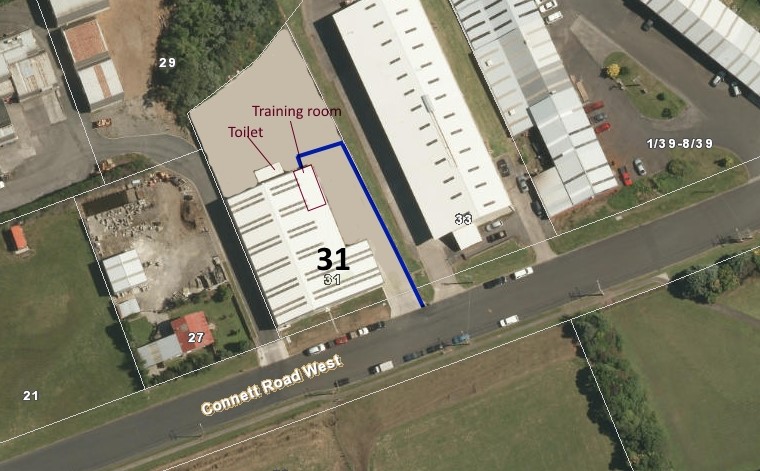 Please ensure you are seated and ready to start the course at the start time .
Tea, coffee and water are provided.